2016 Workers' Compensation Session Wrap Up
March 15, 2016 by Tamela I. Perdue, Of Counsel
The Florida Legislature closed out the 2016 Regular Session at 6:45 pm last Friday, March 11, 2016. Throughout the session, over 1800 bills were filed but the Florida Legislature only passed 261 before its adjournment. Governor Rick Scott has already signed several items into new law.
Florida workers' compensation law requires an employer to obtain coverage for their "employees" that provides for lost income and all medically necessary remedial treatment, attendance, and care resulting from work related injuries and occupational diseases. The Division of Workers' Compensation (DWC) within the Department of Financial Services (DFS) provides regulatory oversight of the system. The DFS' responsibilities include enforcing employer compliance with coverage requirements, administration of the workers' compensation health care delivery system, collecting system data, and assisting injured workers regarding their benefits and rights.

There were only 3 bills passed that specifically address elements of Florida's workers' compensation law this year.

The measure having a significant impact on workers' compensation claims handling ratifies the DWC's 2015 adoption of its Health Care Provider Reimbursement Manual. SB 1402 was filed by Senator David Simmons (R-Altamonte Springs) and Representative Lake Ray (R-Jacksonville) and passed the legislature unanimously on March 8, 2016. The bill has not yet been presented to the Governor but it is anticipated that he will approve the measure and it will become law on July 1, 2016.
This legislative action finally brings Florida up to date with the current national medical fee schedules for calculation of payments to physicians and other non-hospital providers as required by statute. Current law provides reimbursement formulas and methodologies to compensate providers of health services, subject to maximum reimbursement allowances (MRA's). The MRA's for different providers and services are defined in various national sources including the American Medical Association, the American Dental Association and Medicare. However, Florida last promulgated an effective rule defining each publication year of these sources happened in 2009. However, the Florida DWC was legislatively barred from implementing the updates to those national indices until this year's legislation passed. Now that the ratification legislation has passed, the current (2014) MRA schedules can go into effect once the measure becomes law on July 1, 2016. The full copy of this bill and its legislative staff analysis explaining the legislative ratification process can be found by accessing this link: http://www.flsenate.gov/Session/Bill/2016/1402/?Tab=BillText
The other legislative changes to Chapter 440, were contained in HB 613 relating to Workers' Compensation System Administration. Governor Rick Scott signed this bill into law on March 10 and will become effective on October 1, 2016. This bill, sponsored by Senator Wilton Simpson (R-Trilby) and Representative Jennifer Sullivan (R-Eustis) makes the following changes to current law:
Provides the DWC with additional flexibility to enforce coverage compliance;

Reduces the penalty calculation when payroll is imputed for a coverage violation;

Removes the requirement of DWC certification of an expert medical advisor (EMA) if the EMA is agreed to by the parties or properly selected by a judge of compensation claims;

Permits electronic filing of coverage exemption certificates;

Allows employers to notify their insurer of an exemption without having to furnish the exemption certificate to the insurer – since all approved exemptions are available online through the DWC;

Eliminates filing fees for new workers' compensation insurer registration with DFS and for claims processing with the Special Disability Trust Fund; and

Eliminates other obsolete or unnecessary statutory references.
To review a complete copy of HB 613 and the analysis of legislative staff, please follow this link: http://myfloridahouse.gov/Sections/Bills/billsdetail.aspx?BillId=55539
A final bill of note to Florida employers and workers' compensation carriers is SB 868 revising the calculation procedures for assessments that all employers pay when levied to the Florida Workers' Compensation Insurance Guaranty Association (FWCIGA). The last FWCIGA assessment was levied in 2005.
As background, the FWCIGA assists DFS in the detection and prevention of insurer insolvencies and provides for the payment of workers' compensation covered claims in the event of insolvency. When additional funds are needed for claims payments, employers are assessed by the FWCIGA to cover those payments. Currently, the assessment amounts are recouped by the carriers as part of the premium rate calculation.  This bill significantly revises the assessment formula and collection mechanisms as follows:
Increases the assessment cap for self-insurance funds from 1.5 to 2 percent of net direct written premiums in Florida for workers' compensation insurance, which is equal to the cap for insurers;
Revises the assessment recoupment to add a policy surcharge that is collected by the insurer;
Clarifies that the surcharge will not be subject to any premium taxes, fees or commissions;
Authorizes remittance to FWCIGA at its discretion through either an immediate single assessment payment by insurers with recoupment through policy surcharges, or an installment payment, which requires insurers to collect and remit policy surcharges quarterly to the FWCIGA;
Revises the insurer's premium subject to the assessment to apply to the net direct written premium of the calendar year of the assessment;
Provides that the failure of an insured to pay the surcharge or the recoupment of an assessment is considered nonpayment of premium, which could result in the cancellation of a policy;
Provides that an insurer is not liable for any uncollectible assessments; and
Transfers order authority for assessments and other FWCIGA reporting related to insurer financial condition from the Department of Financial Services to the Office of Insurance Regulation.
This bill was sponsored by Senator Aaron Bean (R-Fernandina Beach) and Representative Doug Broxson (R-Gulf Breeze), passed the legislature unanimously and is expected to be signed by the Governor. The measure will take effect July 1, 2016. To read a complete copy of the bill and the legislative staff analysis, please click here http://www.flsenate.gov/Session/Bill/2016/0828/?Tab=BillHistory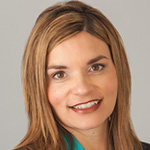 Tamela I. Perdue
 perduet@mcconnaughhay.com
 (850) 222-8121


Share This