Alzheimer's Project Nominated for Volunteers of the Year
May 2, 2011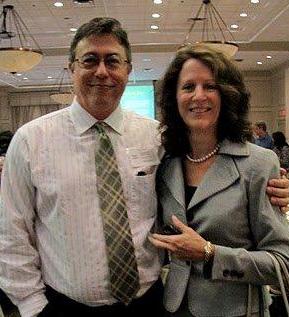 As President of the Alzheimer's Project, Inc., a non-profit organization dedicated to respite, support and counseling for caregivers of persons with Alzheimer's and related dementias, Tallahassee Associate Victoria Heuler nominated the organization for the 33d Annual Volunteers of the Year Award sponsored by the Tallahassee Democrat.
The Alzheimer's Project was one of three finalists for the non-profit category for the volunteer of the year award. There were approximately 26 other non-profit nominees for this category. The awards ceremony was held on April 28th at the FSU University Center Club. The event was sold-out and attended by many prominent people from the Tallahassee community and a multitude of volunteers who were duly recognized for their giving.
Victoria and the Alzheimer's Project were very gratified that their organization was a finalist for the top award for the non-profit category and their Executive Director and staff were humbled by the nomination, finalist designation, and entire experience. The recognition was certainly deserved.
Victoria is pictured at left with the Alzheimer's Project Executive Director, Bill Wertman.
Share This